Police reach out to Psychic
Responsible Author: Robbie Merritt | Sydney, 06/27/2022, 14:16 Time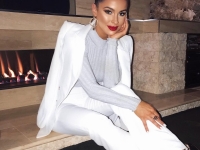 USPA NEWS -
For mother of two Nicci Eloise a recent near-death experience heightened all her Clair Senses and for a Psychic Medium to have all of these is indeed rare but what are the 'Clair Senses'?
Firstly 'Claircognition' is really all about having intense gut feelings and using that information to guide you.
Secondly 'Clairvoyance' refers to psychic seeing. Every medium has different depictions of what they see and how they see it from auras to clear images of people standing next to you.
Thirdly Pull the "audi" out of 'Clairaudience' and it's describing psychic hearing or being able to have messages really amplified almost to the point of hearing loud voices.
The final of the four Clair senses is 'Clairsentience' which is a psychic feeling. "Imagine for a moment you're reading from a book goosebumps overtake your entire body when describing a particular place as though you've lived there before or you shake hands with a person and their touch sparks a comfort in you like you've known them your whole life", said Eloise.
BOLLYWOODS FASTEST WOMAN
Responsible Author: Robbie Merritt | Sydney, 06/26/2022, 10:39 Time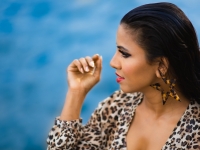 USPA NEWS -
Nazia Shaikh, a well known face in the Indian fashion industry bagged the role of Cheetah girl in Krrish 3 in 2013 wining too many International Film awards to list. According to producers K-3 makers wanted someone super sexy, agile and with amazing acting abilities to play the character. The part also requires someone with good flexibility and quick reflexes. The petite actor Nazia Shaikh was the perfectly fit. Now living in Sydney Australia. Australian correspondent Robbie Merritt caught up with Nazia for this exclusive interview.
"Life is unpredictable", said Nazia. "In my wildest dreams I never thought that I would be settling abroad away from Mumbai ( Bollywood Tinsel Town). As an actor, I didn't get any formal training working mainly in theatre and modelling however my passion for acting was noticed when I got my first feature film and it was a life changer for sure."
| | |
| --- | --- |
| | RAHMA-SOPHIA RACHDI |
| | Daren Frankish |
| | Ruby BIRD |
| | Yasmina BEDDOU |
| | Aurangzeb Akbar |